Are your Quotes
Competitive?
Every business has a competitor, or, in most cases, multiple competitors bidding to conquer a bigger share of the same market. Reviewing your past bid submissions is key to improving your future success rate. Our Business Intelligence tool helps you identify and eliminate weaknesses in your organisations' pricing strategy. Identifying your direct and indirect competitors' pricing position plans will help you create a focused strategy.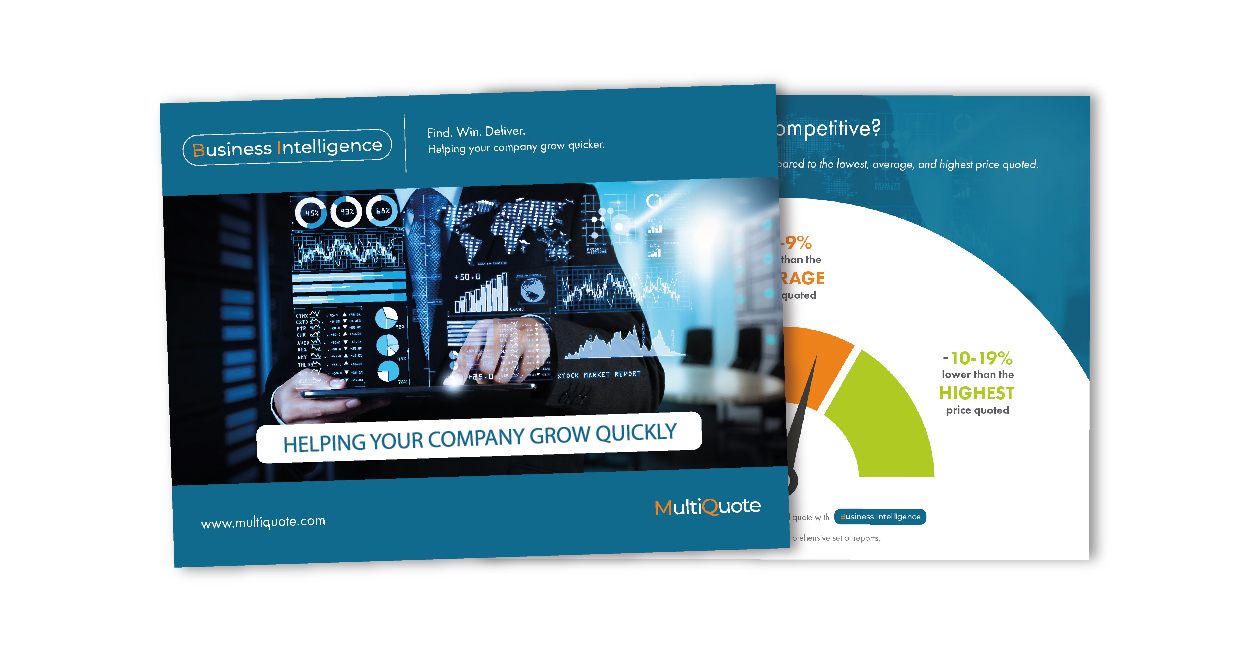 With MultiQuote Bid Intelligence you gain access to all the information you need to understand where you stand against your competitors and to leverage this information for future bids. Our Dashboard tools give you comprehensive reports with customised business insights. See how your quotations compare to others in the marketplace and get ready to turn that insight into action. Lack of actionable feedback from Buyers hindering your bid success rate? Discuss with our team how our Bid Intelligence reporting can support your bid strategy.
Why
Bid Intelligence

is so

powerful?

Elcom's AI agent is trained using a unique and diverse procurement database built over 10 years and millions of transactions. This is the combined knowledge of thousands of buyers, suppliers, and our own procurement experts and thus enables market testing on thousands of items at the click of a button! Once the data is uploaded, our AI agent investigates the market in real-time. Up-to-date pricing on thousands of items is then delivered directly from the suppliers. Extensive research and development have been invested into the algorithms that underpin our AI agent. Our smart agent has also been developed to automatically monitor, learn, and improve its accuracy over time. The more data it sees, the more intelligent it becomes.
Ready to
boost your

Success Rate?
Check our comprehensive plans to get you up and running in no time. Our team expert will be delighted to discuss with your the best options for your business needs.
No. Registering to our Supplier Services is absolutely free. You will have instant access to our free features and all the premium options available for when you are ready to explore our paid options.
Yes. You can cancel your free account at any time.
No. We do not ask for payment details to access our trials. Once you have decided that our solution works for you and you want to proceed to become a paid customer you can update your payment information in your account settings.
Yes. All our paid plans come with access to bespoke training.
You can create an unlimited number of bespoke search profiles to suit your business requirements.
Yes. We provide 24/7 support services. You can contact our support team via our designated support phone number 0141 343 2475, via email support@multiquote.com, or via our Website Live Chat. Once you become a paid customer you will have a designated account manager that will support you on your journey and ensure you make the most of our applications.