CASE STUDY: Cash Cow Marketing
THE CHALLENGE: Cash Cow Marketing needed to boost its competitiveness in the public sector. Two areas were identified as bottlenecks: 
Searching for public sector opportunities was cumbersome and time-consuming, presenting a constraint on business growth. MultiQuote Opportunity Alert was a perfect fit for their search needs.
Without a Cyber Essential certification, Cash Cow could not effectively compete for public sector contracts. The Supplier Certification program solved Cash Cow Marketing's certification needs.
The multiQuote team identified MultiQuote Opportunity Alert as a perfect fit for their search needs. To do this we:
Reviewed their requirements. 

Established a profile based on their search keywords.

Automated the process, allowing for daily notification alerts.
MultiQuote Opportunity Alert allows Cash Cow to find all relevant public sector opportunities through a single portal. The result has been increased efficiency and more comprehensive searches.
The multiQuote team determined that our Supplier Certification program would be a good match for Cash Cow's certification needs. To do this we:
Mapped Cash Cow's current IT security practices.

Compared these practices against the specific Cyber Security requirements. 

Liaised with Cash Cow to fill in any gaps.

Drafted a response prior to submission.

Sent completed application form for review and approval.
The Cyber Essentials certification was successfully approved. Our Supplier Certification program was able to guide Cash Cow towards future compliance on public sector bids, enhancing their competitiveness.
Clive Campbell Smith CEO


at Cash Cow Marketing
"Our Tender Notice criteria are fairly specific, therefore we don't expect to get hundreds of chances. However, the Multiquote Alert Service is useful to us in discovering what possibilities are available across the UK in one handy location, and with regular updates, we are always aware of appropriate opportunities and can engage in them quickly"
"We signed up for the notices but the support has been fantastic. I've used their knowledge, counsel, and assistance several times and would strongly recommend them. We also used their help and advice to complete our Cyber Essentials Certification. It was an excellent experience.  Working with them has aided us in making good changes all through the organisation by allowing us to better grasp the chances for improvement in all facets of our operations. We're a modest, remote-working company, and we were able to get our certification in a matter of days for a fair price, when other certification providers detailed a lengthy and complicated procedure that may have taken us weeks. The procedure was well-defined and simple to follow"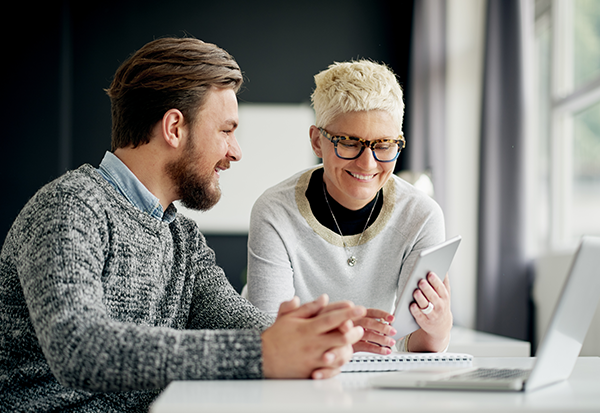 Helping to Connect Buyers & Suppliers
Cash Cow's success shows our approach to Supplier Services. We see our role as facilitating both opportunity and community. We connect public sector buyers and sellers every day and stand ready to help improve the competitiveness of any supplier working with the public sector. If you would like to discuss these services in more detail, please book a demo to hear more.