NMDDC Tender for Growth Programme. How can it help?
Identification of tendering opportunities in your field;
Assessment of your readiness to successfully exploit these opportunities;
Support to target new tendering opportunities and maximise the prospect of winning new business;
Opportunities to work collaboratively with other businesses to bid jointly for new tendered contracts.
NMDCC Procurement Contact Details
0330 137 4000 – Switchboard
0330 137 4019 – Engagement
MultiQuote

Supplier 

Applications
Best contracts for your business.
With a large number of platforms, Buyers, and Buying Consortiums out there it is easy to miss contracts and RFQs that could be crucial to your growth plans. Simplify how you search for contract opportunities with our comprehensive opportunity alerts service. Create unlimited bespoke search profiles to access relevant opportunities published from over 2,800+ Buying Authorities, delivered directly to your inbox each morning via your daily email alert.
Are your Quotes Competitive?
With MultiQuote Bid Intelligence you gain access to all the information you need to understand where you stand against your competitors and to leverage this information for future bids. Our Dashboard tools give you comprehensive reports with customised business insights. See how your quotations compare to others in the marketplace and get ready to turn that insight into action. Lack of actionable feedback from Buyers hindering your bid success rate? Discuss with our team how our Bid Intelligence reporting can support your bid strategy.
Instant access to unlimited courses.
With MultiQuote online learning courses, you get instant access to an extensive range of professionally created courses. ELCOM solutions have been used for more than 30 years in public sector organisations as diverse as governments, administration agencies, emergency services, medical facilities, universities, and schools. Our teams are experts in public sector procurement and the bidding process.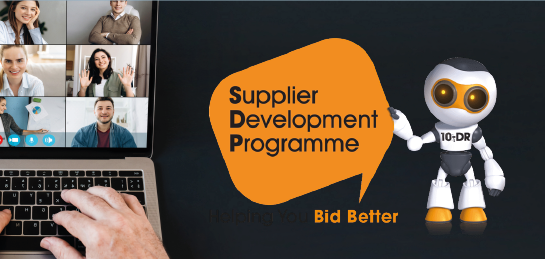 Supplier Development Programme Scotland
ELCOM is currently working with the Supplier Development Programme – Scotland (SDP) to help meet their training needs. With more activity planned for future SDP projects in Sustainability and Net Zero certification, eLearning is only set to grow going forward. Gillian Cameron, SDP Programme Manager notes: "Since winning our Quick Quote to provide eLearning…