Are you 'Fit-to-Supply'?
Prove your business capability and capacity as 'fit to supply' through our supplier certification service. Promote and advertise your certification to buying organisations in both the public and private sector. It is free to register and only pay for what you need and use.
The government will "build back better, build back greener, build back faster". As there are plans to bring forward infrastructure investment across the UK to promote a clean and green recovery, suppliers should take advantage of these opportunities and be fit to supply. Ensure your business is ready!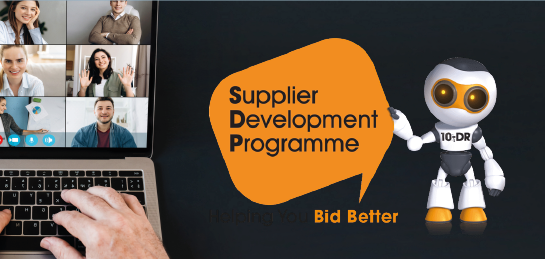 Supplier Development Programme Scotland (SDP)
ELCOM is currently working with the Supplier Development Programme – Scotland (SDP) to help meet their training needs. With more activity planned for future SDP projects in Sustainability and Net Zero certification, eLearning is only set to grow going forward. Gillian Cameron, SDP Programme Manager notes: "Since winning our Quick Quote to provide eLearning…